Our Values
At 20 Degrees, we are scarcity slayers, field builders, anti-racists, irreverent optimists, and straight talkers. We don't just talk the talk, we walk the walk.
We're here to cheer leaders and small business owners on and motivate them when they need to get motivated. We're all about making sure we understand who you are and what you're about. We bring the elbow grease and big thinking — all we ask is you bring an open mind. When we plan for your future, we're thinking about who is in the room — just as much as who is not and probably should be.
Our team and our work is shaped by our values. If you want to know how we'll show up, keep reading.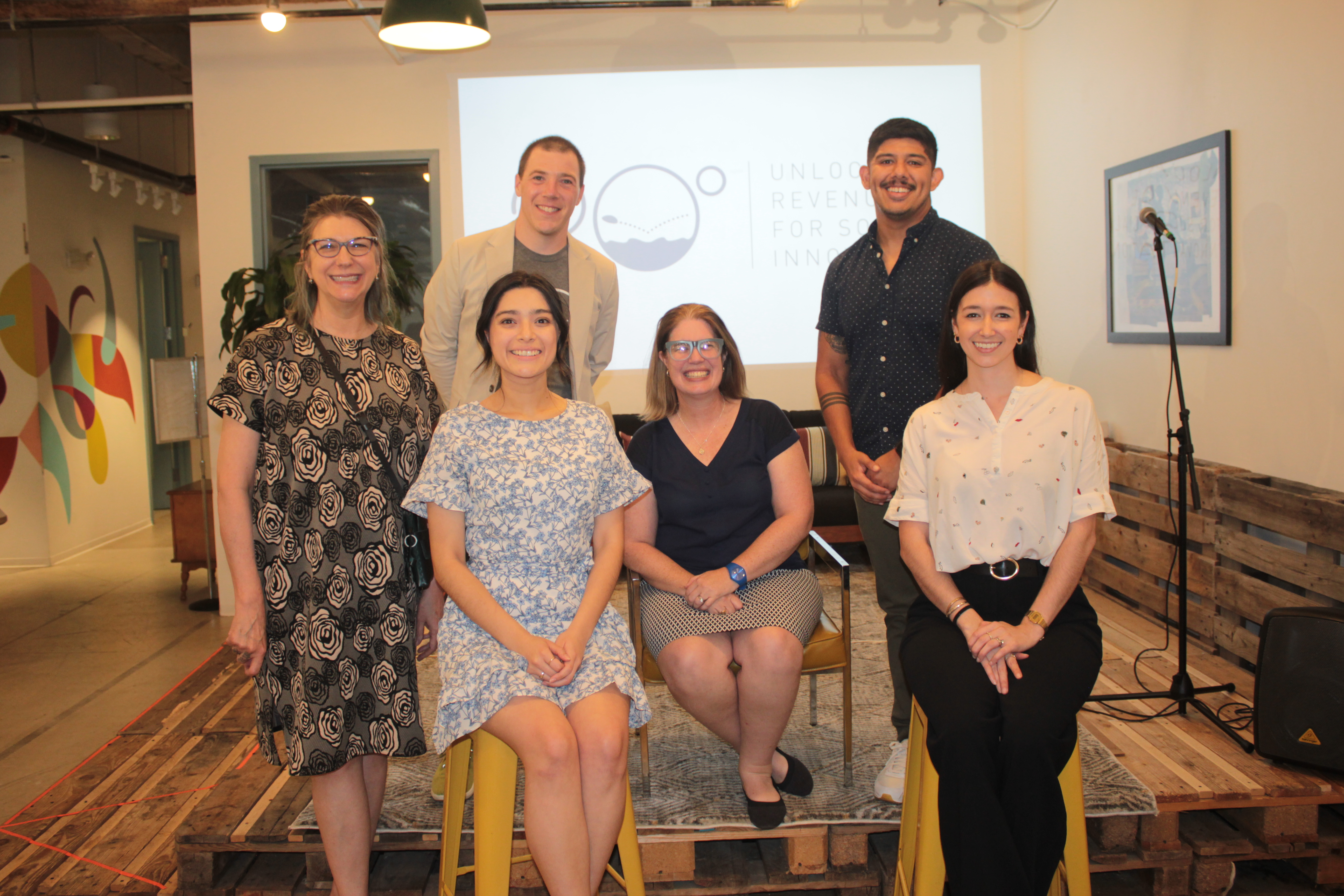 The relentless chase for the next dollar fatigues staff, limits transparency with funders, and can even lead to mission-creep. All of this can be directly traced to an unsustainable charitable fundraising model.
That's why we help organizations and small businesses break free of the scarcity mindset — and instead, shift to an abundance mindset, open to all the possibilities. Together, we help build your resilience and investment readiness to capture new capital and define your own destiny.
More and more investors are realizing financial performance and societal impact aren't mutually exclusive. We're taking that a step further by saying, "Here's what possible" — and then making that a reality.
It's about revitalizing, re-thinking, and really shifting our field. It's about creating a space where we can share what works, what doesn't, and keep tinkering with ideas. We step into the spaces where yet-to-be answered questions of policy and implementation live, hoping to fill the vacuum, make the arena safer, and shape how the question is answered. That's our field — and we're building it by sharing knowledge and collaborating with like-minded partners.
The pathway to funding social change has always been linked intimately with power, wealth, and structural racism. We believe that this has harmed communities of color, disempowered change makers, and done a disservice to funders.
As we do our work alongside leaders, especially women who are Black and Brown, we commit to dismantling white supremacy and structural racism to build the society we collectively deserve — especially as it relates to funding and resource generation.
Social change is hard. It requires equal doses of satire and positivity amidst times of stress and instability. Fortunately, we bring humility, fun, and levity to all aspects of our work. We aren't afraid to laugh, even when it is hard.
That doesn't mean we shy away from the current reality — we're just more prone to finding the silver lining than dreading the pending storm. No matter the situation, we are your unwavering advocate, always there to lend a hand and an idea of what could be.
We say the thing — we offer clear and concise communication with our clients. We know you do important work so we don't beat around the bush. Our voice is also one that we lend as an amplifier to those who others can't hear. We aren't afraid to say the risky thing if it is truth.
You can expect straight-to-the-point expectations, solutions, and more from our team to ensure we're being as mindful of your time as possible. We also affirm connection at every turn, seeking ways to be inclusive, respectful, and mindful of different needs for engagement.
Let us make this 100% clear: Black. Lives. Matter.
We stand with those on the front lines – seen and unseen – fighting injustice against Black and Brown communities.
We're also doubling down on the belief that we started with: money isn't moving fairly, equitably or in a way that makes sense if we are trying to actually make things different, better.
We refuse to accept a system that ensures only some have adequate resources and opportunities to live, flourish, and express themselves. We are infuriated at how this system undervalues leaders and underfunds organizations that best know how to deliver actual community solutions, defaulting to systems of white supremacy, structural racism, and oppression.
That's why we are committed to bringing our best thinking to those who hold the safety net in their hands.
We work with leaders, staff members, those who choose this as their day and night jobs. We're determined to give every person an ability to be safe, seen, and heard. Our voice is one that we will lend as an amplifier to those who others can't hear. And we aren't afraid to say the risky thing if it is truth.
Our goal: change how money moves.
We commit to further educating ourselves on racism's past and present impact on Black and Brown communities. We will listen and we will not tolerate our own ignorance. As we grow, we commit to maintaining a racially diverse team, continuing to recruit Black and Brown team members into positions of employment and co-ownership within our company. We will hire for the essential superpower of perspective and lived experience, combined with compassion, talent and insight.
We commit to donating meaningfully and consistently to anti-racist initiatives, donating a portion of our revenue to 35+ nonprofits, go-fund mes, and more as of March 2023.
We commit to being allies. We will never show up thinking we are saviors. We will continue to talk about how power prevents equitable distribution of money and resources. We will use our positions of privilege to call out hate and injustice. We will not lean on this same privilege when the work gets too hard. We will amplify voices of Black and Brown activists, entrepreneurs and leaders.
We commit to staying engaged with a diverse set of thinkers, practitioners, friends, and even foe.
We commit to offering outsized value and pro bono services as a core part of our mission. We practiced receiving so that we can also give.
And we commit to unlocking and unleashing resources for people and organizations who had previously been unseen, locked out and left out.
How will we do this work?
Imperfectly but with the right intention. We know we won't always get this right. We accept being uncomfortable.
But there is much to do to make sure this moment endures, transforms into a real movement, and then concrete change. We resolve to create shared wholeness and community transformation. We invite you to join us.