Earned Revenue and Social Finance
Just because you're a nonprofit doesn't mean you can't turn a profit — the surplus revenue you make simply gets reinvested in delivering your mission.
With earned income, nonprofit leaders gain greater predictability and autonomy to take their mission further and do more for their community.
20 Degrees will help you identify, frame, and test new earned income streams, be it fee-for-service programs, new product launches, or other alternative revenue ideas.
Here's how it works: we take you through a guided business planning process that combines lean startup methodologies with community-based design principles. The end result is a de-risked new revenue venture ready to test within your community. Plainly speaking, we build business plans and financial models tailored for the nonprofit sector that any organizational leader can use.
Our process and models are designed to provide you real insight into how present-day assumptions and decisions will impact your future finances and mission impact.
In a nutshell, we seek to simplify complexity and drive clarity. By freeing you up from a scarcity mindset, you can move into abundance — and that's when you can really get into the hard work of living out your mission daily.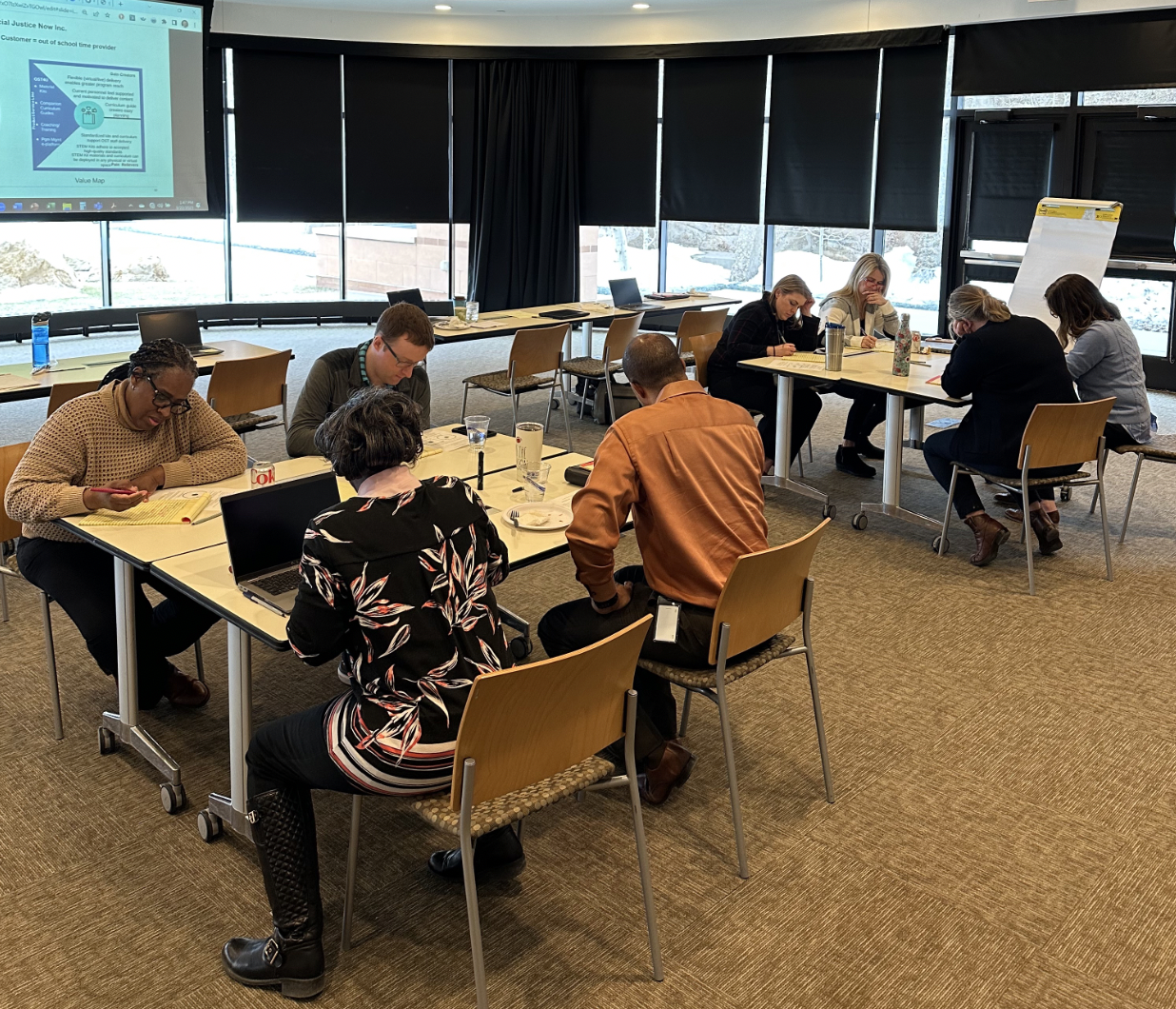 The 20 Degrees Earned Revenue Studio (ERS) is a 12-week cohort-based journey that takes nonprofit leaders through a guided process to launch a new earned revenue stream.
This workshop series walks leaders through all the steps required to start a new revenue line, including definition of your core customers and business model. We then help leaders conduct the market research, financial projections and go-to-market plan to actually test and then launch the revenue idea. As part of this process, leaders will define their basic, simplest version of their revenue idea (their minimally viable product or service, affectionately known as the MVP or MVS), so leaders get a chance to get real customer feedback on their concept before making a huge investment in time and dollars.
The end result is an agile business plan that leaders can manage effectively and with confidence.
If you would rather engage in the Earned Revenue conversation independently, we can do that too. This is our Earned Revenue Intensive.
It follows the same pathway the Earned Revenue Studio follows — the only difference? Our focus is 100% only on you.
Do you find yourself wondering if you'll have enough cash next year to grow your program? Do you have a gut sense that your program could better optimize expenses? Do you want to better understand what your options look like should different scenarios come to pass?
We get it — planning for the future can feel daunting. Our financial modeling tools can help.
We'll look at your existing financial information, gather input from key staff, and conduct market research when needed. From there, we can create a customized model that helps you better understand the financial implications of a new initiative or critical programmatic decision. Sample models we've built in the past include:
Scaling new social enterprises within existing nonprofit organizations
Three-statement (P&L, Balance Sheet, Cash Flow) models for new startups
Break-even analysis on new programs and capital expenditures
Pricing models to help optimize gala/event revenue
Establishing a new philanthropic fund and related operations, grant deployments, etc.