On My Own of Michigan is a nonprofit founded in 1997 by parents of young adults with developmental disabilities. These families were looking for, but could not find, independent living options for their children. After 25+ years of service to the metro Detroit community, On My Own has helped individuals with autism, Down syndrome, and other cognitive impairments achieve and maintain independence.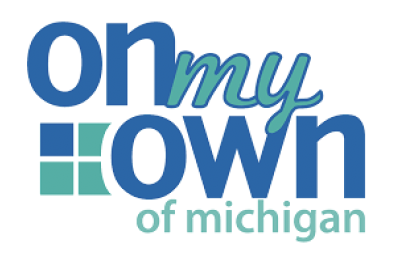 After many years of running programs, the organization stagnated in its programming and needed a financial turnaround. At one point they had just $20,000 in the bank to meet payroll and all other expenses. It was necessary to rebuild and renew the organization so they could meet the lifelong commitment of independent living support for their families.
20 Degrees delivered a multi-tiered response:
We worked with leadership to identify the most pressing needs and align our respones with their new strategic plan.
This included building a new financial model with a focus on earned income.
We conducted our signature service, the 20Æ Revenue Readiness Assessment. Through our analysis, we helped the organization identify its readiness to capture and grow new revenue, along with concrete priorities and steps to quickly increase the likelihood of success. The assessment served as the roadmap for the new revenue strategy delivered at the end of the engagement.
We reviewed legacy programs (Skill Building and Independent Living) to work towards creating net revenue and slowly piloting new programs in line with On My Own's strategic goals (Independnce Prep in 2022).
Worked with On My Own team to identify new philanthropic avenues of revenue – including major gifts and foundation giving.
Provided one on one support for leadership as they tested new ideas and worked through building the new financial model.
On My Own Michigan saw significant impacts from their work with 20 Degrees. These have included:
Creating a financial model that is sustainable and based on tested revenue streams
Supporting leadership in understanding their finances beyond the Excel sheet, allowing them to explore what levers they could pull and the impacts their decisions would have.
Establishing a six-month operating reserve
Testing new revenue streams. Earned income and foundation revenue were great fits for On My Own. After going through a testing process for Major Gifts revenue, the organization found it was not a good use of time or resources. Executive Director, Jennifer Roccanti, said "Some people might look at this as a failure, but I liked that we looked at an idea and then decided it didn't work. By not pursuing this idea we saved a lot of staff time and money. We also have tools we can use if we decide the time is right to try again."
Building a legacy program (Skill Building) to net positive revenue and launching a new program (Independence Prep) with a net positive revenue and a waitlist!
Using 20 Degrees tools to create and test Independence College, a new program for families in 2023.